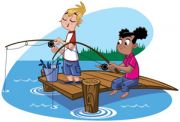 A Fisherman's World
Saturday 7th July - 2:00 pm
Killaloe Canal
€Adults 6.00 Children 4.00
Fancy an introduction to the world of a Fisherman? Shannon Boat Hire will provide workshops during the day on everything you need to know about fishing in Lough Derg, including; the traditional lake boat and how to drive them; the types of fish in the Lough Derg; the different lures and how to put them on the rods, how to make a knot and finally a little bit of fishing.
Open to all ages. Children €4 & Adults €6.
Spaces are limited so Booking is essential – Phone or Text 086 358 6293.
Co-ordinated by Shannon Boat Hire.