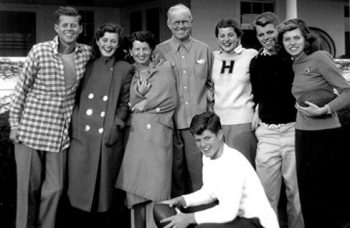 Brian Ború and His Famous American Counterparts in Political Dynasties
Wednesday 17th July - 7:30 pm
The Lakeside Hotel & Leisure Centre
Free
This talk will be given by Jane Halloran, and will discuss the similarities between the family of Brian Ború and the Kennedy Family of Massachusetts.
Jane is a professional Genealogist and Family Historian living in East Clare.
She runs her own Family Research and Genealogy Research Service, Dalcassian Origins. 
Jane is also the Ireland Reaching Out Heritage Resource Manager and coordinates all Ireland XO volunteers, manages the message board and is the main point of contact for those returning to Ireland to visit their Ancestors places of origin.
So, I think it is safe to say, that there is no-one more qualified to speak about these two historic families.
Co-ordinated by The Killaloe-Ballina Local History Society.