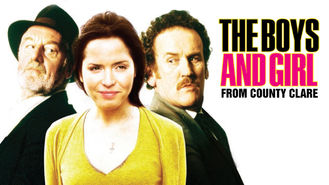 The Boys and Girl from County Clare
Friday 6th July - 7:30 pm
Killaloe Library
Free
The Killaloe Library Film Club will be showing this musical comedy drama set in mid-1960s Ireland and tells the story of bachelor and solitary farmer John Joe MacMahon who, with his local céilí band, has won the All-Ireland Traditional Music Competition for two years running. He has every intention of making it a hat trick, but there are worrying rumours about a céilí band from Liverpool that are also competing – especially as John Joe has a suspicion that they are headed by his good-for-nothing long lost brother Jimmy.
Directed by John Irvin, starring Colm Meaney, Bernard Hill, Andrea Corr, Shaun Evans and Charlotte Bradley. Running Time: 1h 34m.
Admission free and all are welcome.
Co-ordinated by Killaloe Library