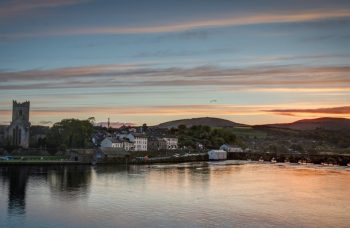 'The Bridge' Photographic Exhibition Opening
Thursday 18th July - 7:00 pm
The Bridge Creative Arts Centre, Ballina Quay
Free
This is the inaugural exhibition of The Bridge, a new creative arts centre in the twin-towns of Killaloe/Ballina. This landscape photography installation is a collaborative project between local photographers Arkadiusz Baczkowski and Robert Fairfield that features images of this striking but often overlooked part of Ireland.
The exhibition has been selected for PhotoIreland Festival 2019.
Admission is free and all are Welcome!
You can view this photographic exhibition from Friday 19th – Wednesday 31st July (Tues – Sat: 10pm – 6pm) at the Bridge Creative Arts Centre, Ballina Quay.