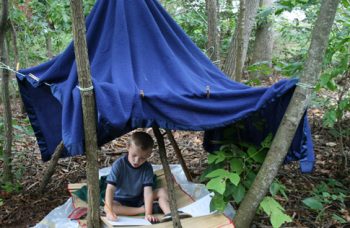 The Great Big Clan Challenge – Build a Fort at the Fort
Sunday 10th July - 12:30 pm
Brian Ború's Fort
Free
A fun, free event for the entire family, so children and parents work side by side.
Families are challenged to build a shelter – points for structure, creativity & decoration – feel free to use branches, leaves or stones that can be found on site to enhance your camp.
Prizes will be presented for the best Fort.